We prepare leaders and teams for the future of work
We prepare leaders and teams for the future of work
Powerful and proven executive coaching, leadership development, and team acceleration
Powerful and proven executive coaching, leadership development, and team acceleration
Schedule your complimentary Insight Session
Learn more
All of our programs are available online and can be delivered virtually

You can't afford business as usual
Today's chaotic and complex business environment takes a toll on your leaders and their teams
Self-Doubt
Do I have what it takes? Am I good enough to lead others? Fear-based stories like these and others drive ineffective leadership behaviors.
Silos
We compete instead of collaborate. We focus on our functional area of the business and are guarded and protective in our thinking.
Ambiguity
Our people try their best but lack clarity and commitment toward a common direction or goal. Our purpose and meaning are unclear.
Overwhelm
How do I keep up? I can't get ahead. Nothing can be a priority when everything is a priority.
Turf Wars
Our conflict is destructive, filled with blame and defensiveness, and detracts from speed and better business outcomes.
Mistrust
We avoid the difficult (and meaningful) conversations and rehash decisions over and over again.
Schedule Your Complimentary Insight Session
Today's complex business environment demands more
Your people need better tools and we have them
Even your best leaders need a guide. Give them the skills to tackle conflict, low morale and their own behavioral challenges.
The future depends on a strong leadership culture. Shift to higher retention, lower turnover, and increased productivity.
Team cohesion is within reach. Develop a shared vision, a strong foundation of trust, and transparent communication.
Old school coaching didn't stick, so we innovated
Experience our cloud-based coaching platform, Coachmetrix
Proof your investment is working. We continually measure your leader's behavioral and perception changes with ongoing pulse feedback.
We go with your leaders. Wherever they are, they can easily access goals, assignments, coaching sessions, pulse feedback information and more.
Everything in one place. No more hunting through workbooks, emails or document attachments. All their development materials in one secure location.
Meaningful and measurable change from global leadership experts
It takes more than just
leadership training
to nurture confident, "on purpose" leaders who create clarity, alignment and an inspired workforce. We've raised the bar with a
leadership development
system to help people make meaningful and measurable change that drives better business results.
Contact us for a complimentary insight session and connect with our newsletter, blog, podcast, books, and keynotes to learn more about our unique perspectives.
Sal Silvester
Founder and CEO, 5.12 Solutions Consulting Group and Coachmetrix
A passion for leadership
Sal Silvester brings his passion and expertise for
leadership development
to his
executive coaching
, writing and speaking keynotes. He's a master at illuminating the shifts all leaders must make to successfully navigate complex and chaotic environments that come with the territory of corporate leadership. Sal delights audiences and readers with stories and characters that come to life and are relatable in any organization.
Unite! continues the journey that Sal Silvester took leaders on with Ignite! and helps shift their mindset to balance both results and relationships. A must read." — Marshall Goldsmith, The Thinkers 50 #1 Leadership Thinker in the World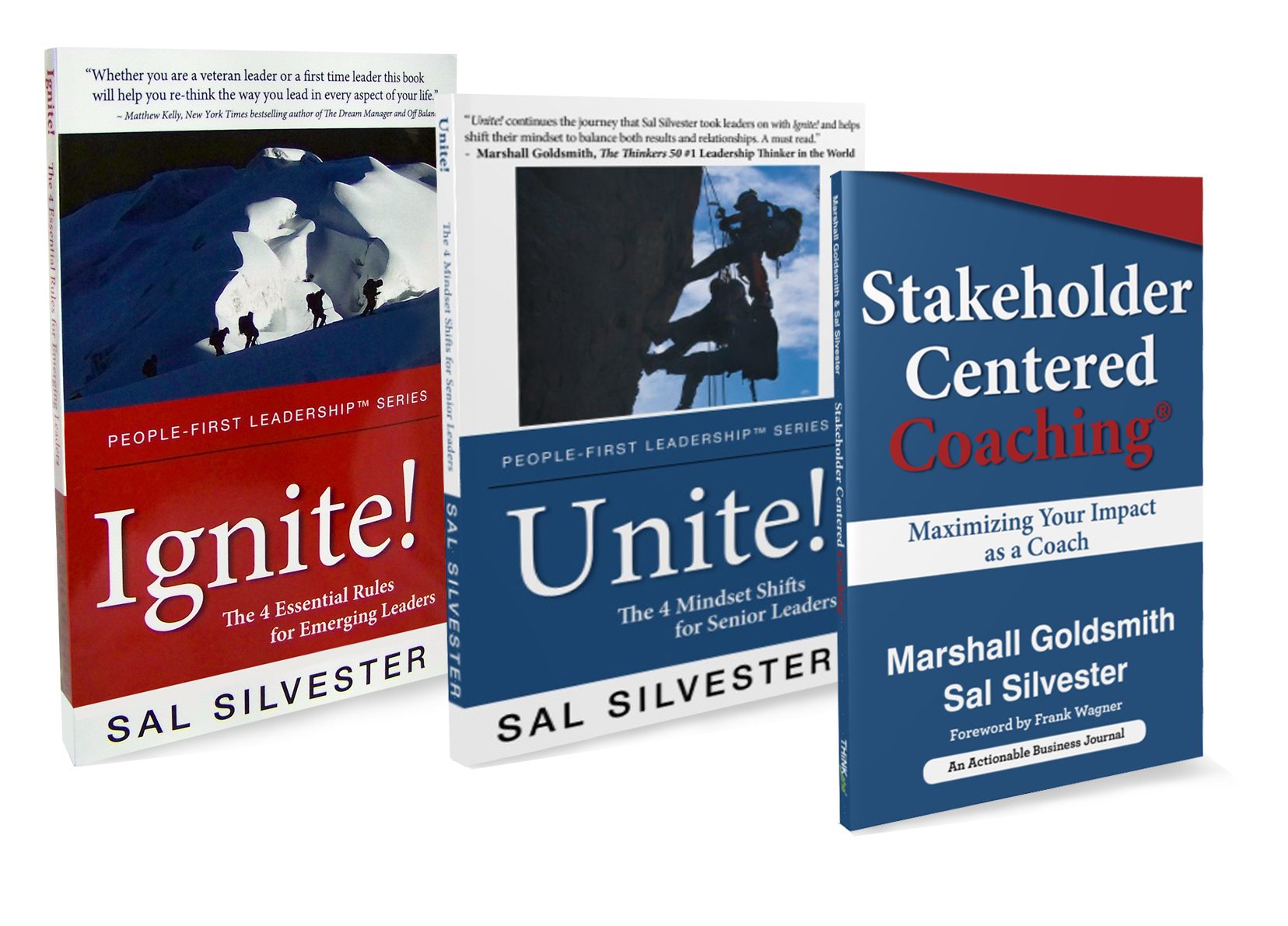 We hired Sal Silvester for help with some team dynamics, using DiSC and other tools. We were originally planning to be in-person, but had to move to online due to the pandemic. Sal was a masterful facilitator -- he was prepared, thoughtful and an expert on using the technology. Some of my colleagues were a little skeptical, but Sal facilitated some excellent breakouts where we had transparent and vulnerable discussions, leading to greater understanding and more effective teamwork. We are planning to hire him for more engagements. I have worked with and listened to many facilitators over the years, but Sal is definitely one of the best -- he has my highest recommendation!
Julian Hsu
Chair Of The Board Of Directors at Colorado Permanente Medical Group (CPMG)
We started working with Sal and his really great team team because we wanted to elevate our leadership effectiveness, operate at a higher level as an executive team and build our leadership bench to drive better business results. We tried a few different approaches prior to working with Sal and his team, and they didn't work as well. Sal's team listened to our needs and customized an engagement that worked for us, and that we have used in many ways now, re-engaging him and his team half a dozen times or so. Sal and his team are experts in helping build aligned, agile and healthy executive teams and confident leaders at every level in an organization. They have been coaching and training for 20+ years and are thought leaders in the leadership development space. But most of all, Sal and his team have a huge heart and love helping people. They are the real deal.
Michael McNair
CEO of Yes Energy
Sal is a genuine, authentic and one-of-a-kind partner as he makes a consistent effort to continuously strengthen his relationship with our team. Through his commitment and thoroughness, Sal customizes content that fits within the objectives of our leadership programs and incessantly delivers at a high-level year-after-year. His ability to create meaningful and successful workshops in collaboration with his clients is instrumental to meet the needs of the business and align with our culture. We have had the privilege to work with Sal for 4+ years so for anyone who is considering a future engagement with Sal, we highly recommend him and his team!
Jen Keller
Sr. Global Manager, Learning & Leadership Development - Columbia Sportswear Company
I have told so many stories about the work that my leadership team and I have done with Sal in the past. We all connected so well with his style and approach. Our work with Sal was incredibly useful, and we have treasured our experience together. It was the one leadership development experience for me that has truly stuck and one that I continue to use day to day regardless of role or setting.
Pat Risner
President, US Coal, BHP Billiton
I recently completed a 12-month executive coaching engagement with Sal and 5.12 Solutions. I benefited from Sal's program in ways that far transcend my career and workplace. On a practical basis, I came away from the program with multiple day-to-day tactics for improving various management disciplines – in areas including time management, choice management and team development. Sal strikes a very effective combination of listening to his clients, customizing action plans around specific circumstances, and then establishing measurable accountability tools over the longer term. I would highly recommend Sal and 5.12 Solutions as an executive coach and leadership consultant – in any industry and regardless of one's specific role.
Peter W. Albro
Chief Operating Officer at Broe Real Estate Group
We worked with Sal recently on a project to help us build team alignment and to better understand our different communication styles. I think all of us were skeptical at the outset. But Sal has such a personable way of allowing people to buy-in at their speed, and to gently guide the conversations and sessions. When we'd get off track, he'd pull us back to where we needed to be, without being 'bossy', etc. At the end of the engagement, I can wholeheartedly say that our team is stronger and has much more self awareness and empathy towards each other. I would hire Sal and 5.12 Solutions again in a heartbeat!
Tony George
Former Managing Partner, Vermilion
Sal is a seasoned coach and excellent listener who routinely provides well researched and actionable advice. As a recipient of Sal's coaching, I've seen first hand how our work together has improved and expanded my leadership capabilities. Additionally, Sal has delivered training to several dozen employees at our company and I've enjoyed watching these teammates accelerate their leadership capabilities. I highly recommend Sal to any executives and/or management teams seeking to improve their leadership capabilities and deliver tangible business results.
Kane McCord
Chief Operating Officer at Ibotta, Inc.
We recently engaged 5.12 Solutions to work with our Senior Leadership Team and Extended Leadership Team. This was one of the best investments we've made for the company. We not only developed the skills to engage in more productive dialogue, but we now have 40 - 50 of our top leaders in the organization more aligned than ever.
Anil D'souza
Chief Executive Officer, Tolmar Pharmaceuticals
Future of Leadership Blog
Join host Sal Silvester on this enlightening episode of "Unveiling Hidden Barriers: Navigating Workplace Success…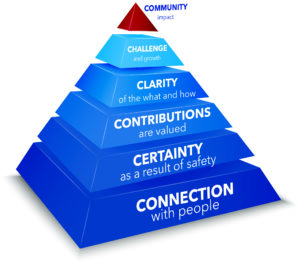 Get your Leading Virtual Teams with Inspiration Toolkit Here
Request your seven-page Leading Virtual Teams with Inspiration Toolkit here for more strategies on leading virtual teams with a deep level of humanity. Please share it with anyone who may find it helpful.